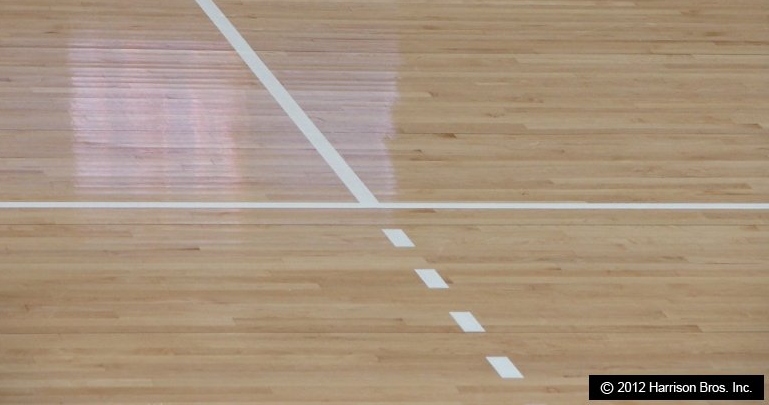 The latest trend in institutional gym floor care is the move from manual mopping to use of floor scrubbing machines.
These can be expensive and the learning curve for proper use can be steep, but these machines can have real advantages for keeping your floor it top condition.
One major advantage to this type of cleaning is that it leaves the floor drier. The gym can be used more quickly after a cleaning and this makes more use possible and helps eliminate the possibility of trip hazards from wet spots that sometimes get overlooked when using manual mops.
A thoroughly dry floor also means that taping of temporary lines can happen more quickly.
Harrison Bros. Inc.
TheTapeworks.com
Voice 866-386-8335
Fax 800-327-6651
Email sales@harrisonbros.com