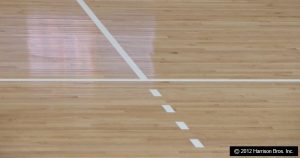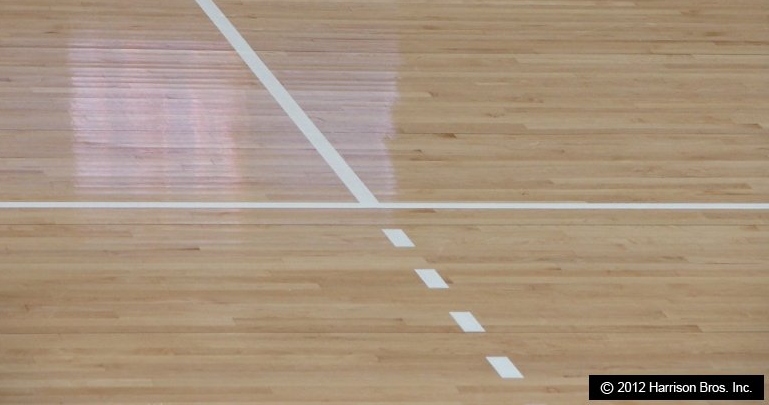 When it comes to the details of how to lay out playing courts on a gym floor, the NCAA is the final authority for college sports.
One of the most common temporary layouts is putting down a volleyball playing court on a floor that is painted with lines for basketball.
Here is a link to the official NCAA site for volleyball court layout dimensions.