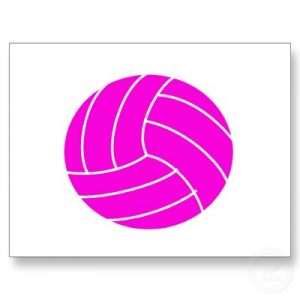 Boston College traveled to Chapel Hill to play the Tar Heels on Friday, in Carolina's annual Breast Cancer Awareness match.   Carolina swept the Eagles in three straight games, played in front of a sparse crowd, due to fall break on the Tar Heels campus.
Carolina jumped to a big lead in the first match, but BC fought back to make it close before losing 25-19.  Scores in the other two games were 25-10 and 25-14.
The Tar Heels are now 10-0 in ACC play and should move up from their current number 8 national ranking.
Be on the lookout for breast cancer awareness events where you live.  Support this important cause.