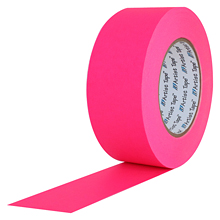 October is national Breast Cancer Awareness Month.  Lots of college volleyball programs host special matches that raise money and call attention to this very important effort.
Laying out your playing court using pink paper tape adds to the excitement that these games generate and laying out a floor with pink tape is as easy as standard white line taping.
Click here to purchase pink paper floor tape.
Harrison Bros. Inc.
47 N. Chatham Pkwy.
Chapel Hill, NC 27517
800-327-4414 Phone
800-327-6651 Fax
sales@harrisonbros.com