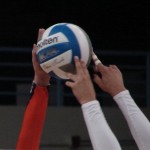 UNC Women's volleyball was victorious again yesterday, winning against the NC State Wolfpack women in five sets. This was their conference opener for the 2016 season.
The Tar Heels are now 9-2 for the year and travel to Boston College for another ACC matchup on Sunday.
Click here for video from yesterday's match.
Harrison Bros. Inc.
47 N. Chatham Pkwy.
Chapel Hill, NC 27517
800-327-4414 Phone
800-327-6651 Fax
sales@harrisonbros.com